2020 Austin, TX "Starting the Conversation"
Thank you for your interest in our 2020 conference!
Message from the ISRP Board of Directors
Dear Colleagues,
We hope you and your loved ones are staying healthy during these
unprecedented times.  The health and safety of our attendees, their
families and our communities remain our top priority.  After careful
consideration, and in light of the ongoing Coronavirus (COVID-19)
developments, we have made the decision to postpone the 2020 ISRP
conference. We hope this postponement will allow us to create and deliver
an exciting and educational opportunity for networking and collaboration in
a safe environment.
For those of you who have already registered for the 2020 conference,
ISRP will refund the registration fees paid. Please contact the hotel directly
regarding your room reservations.
On behalf of the ISRP Board of Directors, we want to thank you for your
patience and for supporting our shared mission to educate and collaborate
in the field of women's mental health. We look forward to moving ahead
with the conference when the health and safety of our speakers and
attendees can be better protected. We will provide information regarding a
future conference date on the ISRP webpage when we are able.
Warm Regards,
The ISRP Board of Directors
​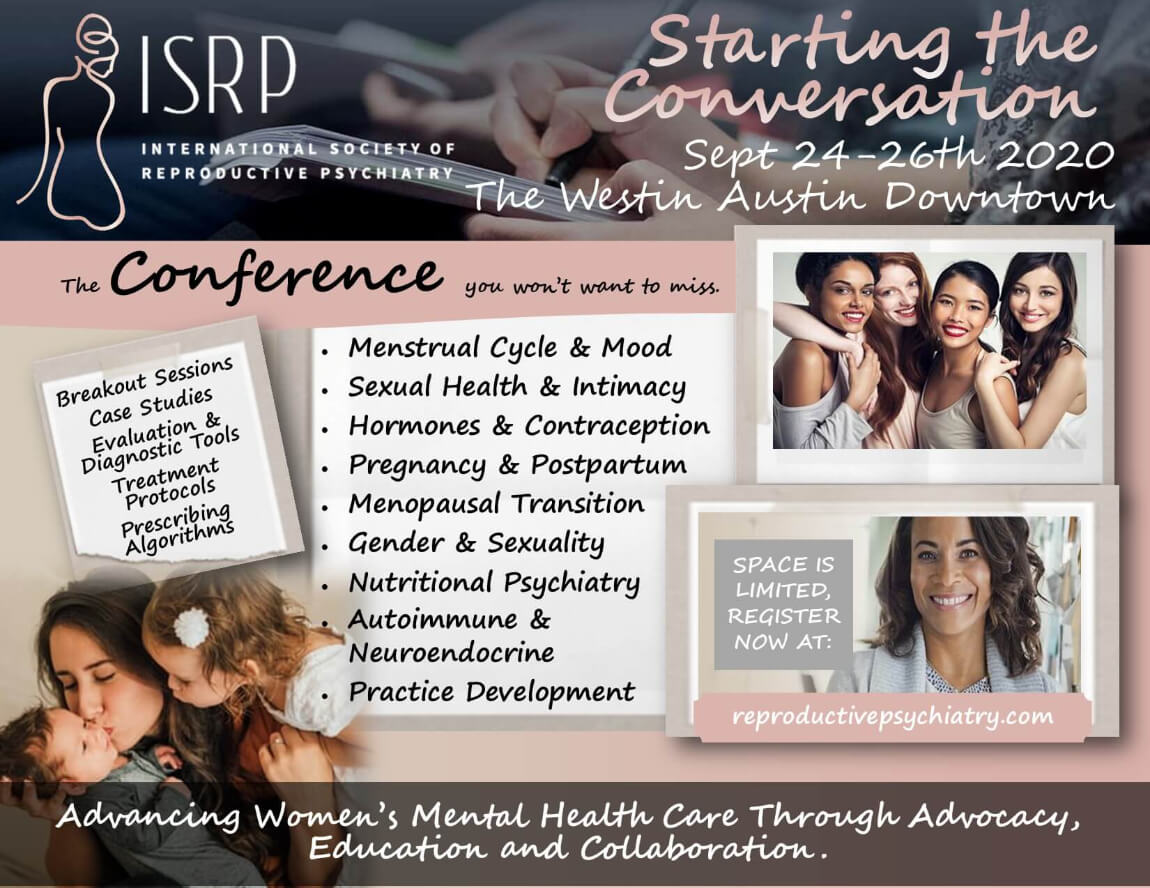 If you are interested in speaking at this conference, please send us an email with your cv and topic of interest! We welcome collaboration and look forward to connecting with others working to improve women's mental health care!
Conference Registration Fees
Early Bird Registration January 1, 2020 to April 1, 2020
Early Bird Member $599.00
Early Bird Non Member $699.00
Regular Member $699.00
Regular Non member $799.00
Registration Begins Here!