2020 Austin, TX "Starting the Conversation"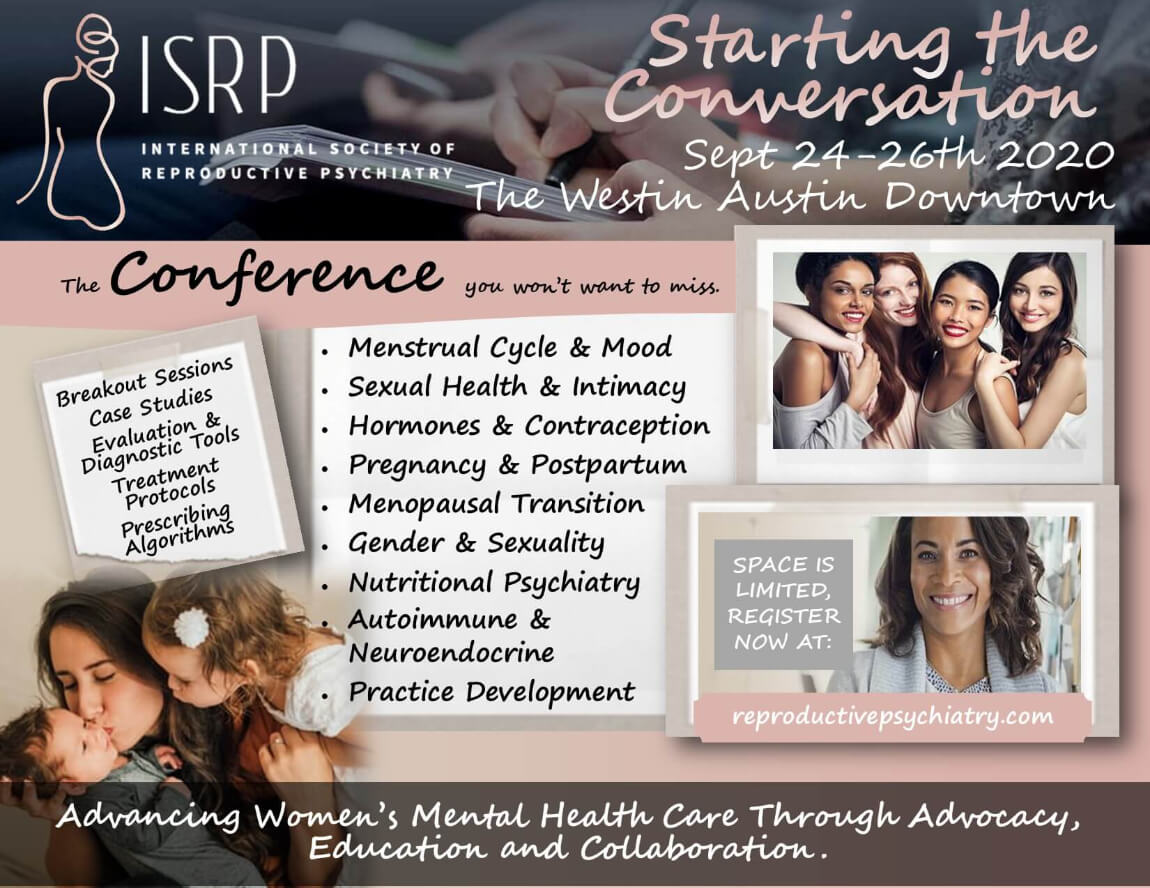 If you are interested in speaking at this conference, please send us an email with your cv and topic of interest! We welcome collaboration and look forward to connecting with others working to improve women's mental health care!
Conference Registration Fees
Early Bird Registration January 1, 2020 to April 1, 2020
Early Bird Member $599.00
Early Bird Non Member $699.00
Regular Member $699.00
Regular Non member $799.00
Registration Begins Here!