Work as a Reproductive Psychiatrist
Reproductive Psychiatrist Jobs
Reproductive Psychiatrist, Balance Women's Health, Oklahoma
Balance Women's Health continues to grow, and we are now looking for an outstanding Physician to join our practice. Balance Women's Health is a private practice that combines the medical specialties of Reproductive Psychiatry and Women's Health. The practice was started in 2014 and has since grown to two locations housing 3 physicians, 2 nurse practitioners, 4 physician assistants and 5 licensed professional counselors.
We primarily treat women with hormone related mood disorders including PMS/PMDD, Peri and Postpartum mood and anxiety disorders and perimenopausal disorders. We also treat women with depression, anxiety, ADHD, binge eating disorder and sexual dysfunction, among others. We focus on finding the root cause of a patient's symptoms and educating patients regarding treatment options and lifestyle modification. We accept commercial health insurance and do not participate in Medicare or Medicaid plans. We participate in two local clinically integrated health networks with access to a variety of primary and specialty health services.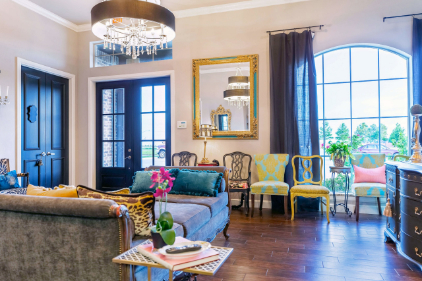 We are looking for a Physician to help our practice operate efficiently while providing excellent patient care and an enjoyable environment. This position requires organizational and interpersonal skills, attention to detail, flexibility, maturity and drive. The primary responsibility for this position is patient care but you may be required to participate in the implementation of organizational policies and procedures to meet objectives and practice goals. This is a high energy position in a medically complex specialty; you must be hardworking, intelligent and physically and emotionally healthy.
Annual Salary of $200,000 to $235,000, based on experience and skill set. Profit sharing and opportunity to discuss partnership after 1 year of employment. Opportunity to discuss the expansion to another location in a leadership role following 2 years of employment and demonstration of practice viability.
Benefits include 4-day work week, 3 weeks of PTO, paid holidays, IRA match, CME, malpractice, and basic licensure and association fees and health insurance. If you are looking for a rewarding opportunity to help grow with an up and coming reproductive psychiatry practice, please submit a resume and cover letter to [email protected]
The available position is at our original location in Moore, Oklahoma. We are conveniently located just West of I-35 between the college town of Norman and the City of Oklahoma City. It is a great place to raise a family with a lower than average cost of living, excellent schools and a community full of friendly people. We are 15 minutes from the University of Oklahoma and 20 minutes from downtown Oklahoma City and the University of Oklahoma Health Sciences Center.
Position Description: Direct care as a Reproductive Psychiatrist for patients of Balance Women's Health, but not limited to psychiatric evaluation, psycho pharmacologic and psychotherapy services. The physician shall provide services in furtherance of the corporation's missions and goals of patient care, education and advocacy for women's mental health. This position reports to: Managing Partners of Balance Women's Health, Inc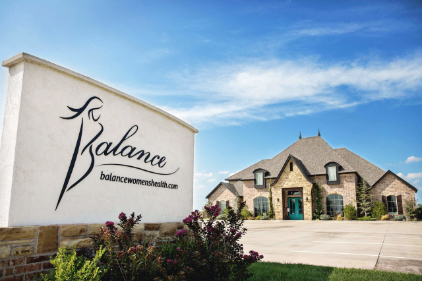 The specific duties of this position: Including, but not limited to, providing direct patient care, evaluation and treatment in areas of mental health common to or specific to women such as depression, anxiety, perinatal loss and bereavement, perinatal mood disorders, female sexual dysfunction, adult developmental issues (menopause, aging, chronic illness, disability, pregnancy, etc.), and partnership/marital concerns.
The Reproductive Psychiatrist will work under the direction of the managing partners and as a member of the Corporation to optimize operations in order to create a fiscally viable operation as well as an excellent patient care and learning environment. Responsibilities include instruction and supervision of staff, as well as collaboration with medical colleagues in the practice and community.
Position Conditions/Qualifications:
MD, DO Board certified (eligible) Psychiatrist with strong interest in women's mental health, fellowship trained in women's mental health appreciated but NOT required.
Expertise in women's mental health care and experience working as part of a physician led health care team consisting of Nurse Practitioners, Physician Assistants and Licensed Professional Counselors
Oklahoma State Licensure and Certification
Specialty emphasis and/or interest in receiving additional training on the psychiatric aspects of women's mental health, hormone related mood disorders, specifically addressing perinatal mood disorders and treatment, perinatal loss care, infertility, sexual dysfunction, parenting and relational difficulties.